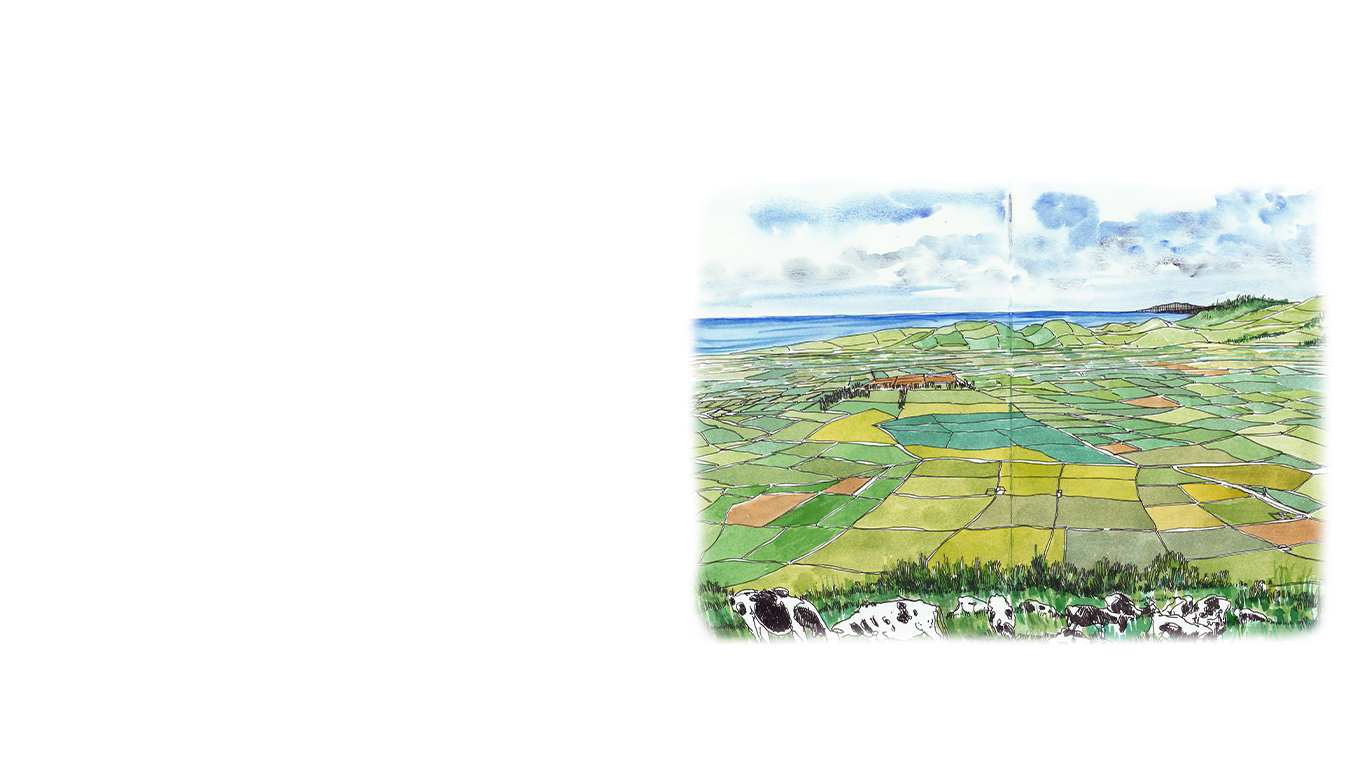 Inspired by
Azores
Located in the middle of the Atlantic Ocean, the nine islands of the Azores are treasures ready to be discovered.
Artists
Volcanic landscapes, deep and mesmerizing craters, hot water lagoons and a coast full of pure nature, the Azores archipelago is ideal for active holidays or contemplation.
The Sketch Tour Reload Portugal to the Azores took place at the end of July. The creative team passed through three islands – Terceira, S. Jorge and Faial -, visiting places such as: Terceira
Monte Brasil Park
Angra do Heroísmo
Serra do Cume viewpoint
Algar do Carvão and Furnas do Enxofre
Biscoitos Bathing Site
São Jorge
Fajã da Caldeira de Santo Cristo
Simão Dias Natural Swimming Pool and Fajã do Ouvidor viewpoint
Ponta dos Rosais, Lighthouse, Vigia da Baleia
Arco das Velas
Faial
Capelinhos Volcano
Marina da Horta
Porto Pim and Monte da Guia
The creative team on our Azores tour was comprised of three talented artists:
Catalan sketcher Maru Godas;
Portuguese sketcher Mário Linhares;
Portuguese writer Joel Neto.
We all remember that we are on active volcanoes – asleep but alive.