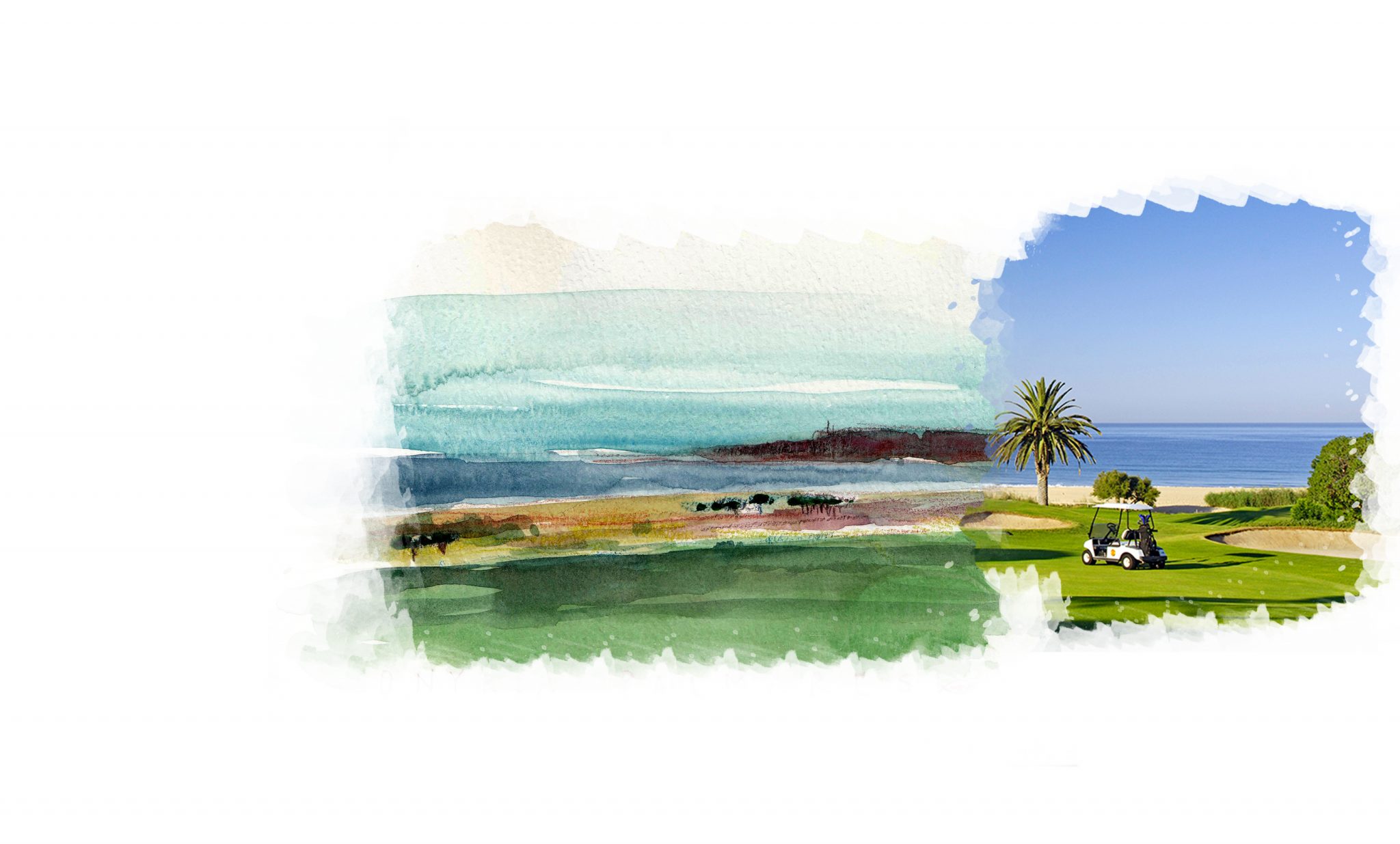 Inspired by
Portuguese Greens
Golfing can be such a relaxing activity. If you add to that the perfect setting, you'll get the perfect equation.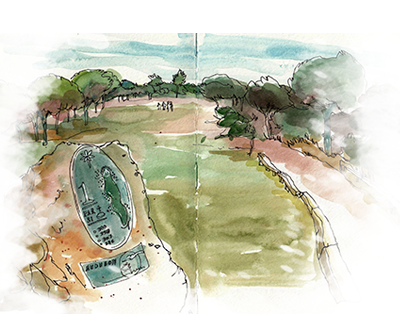 Artists
As it was the first time she had been to Portugal, Ida Bellarian was very keen to learn about Portuguese culture and draw new landscapes. Sketch Tour Portugal was the perfect opportunity to get to know the country.
Portugal has won the award for Best Golf Destination several times. There are around 90 courses that offer a great variety of challenges, with wonderful landscape architecture that takes advantage of the endemic vegetation, the natural lie of the land or closeness to the sea.
It was these carefully tended settings with their relaxed and peaceful atmosphere that inspired the sketchers. Ida Bellarian even came to identify with the concentration of golfers at the moment of the shot.
Among the references she had of Portugal, there was the reconstruction of Lisbon after the 1755 earthquake, the philanthropist and art collector Calouste Gulbenkian, and fado, the well-known traditional Portuguese music which is also classified as heritage of mankind.
Although golf is the main theme of her trip, she will always remember the cuisine, once she saw that a friendly atmosphere and conversations at the table are an important part of being Portuguese.
Sketching under the clouds in Sintra or the blue sky in the Algarve, she realised how Portugal is a perfect destination for golfers and was amazed by the colours of the landscape. The peaceful setting of golf courses is the ideal environment sketchers need for concentrating, and this was the moment when she identified with golfers.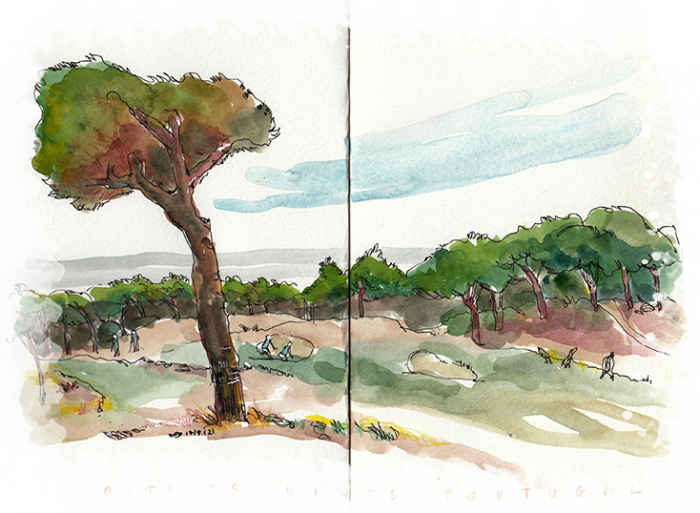 Ida Bellarian lives in Stockholm. Drawing and art, in general, have always been a part of her life. Ida is passionate about capturing the little things that connect us beyond borders and cultures.