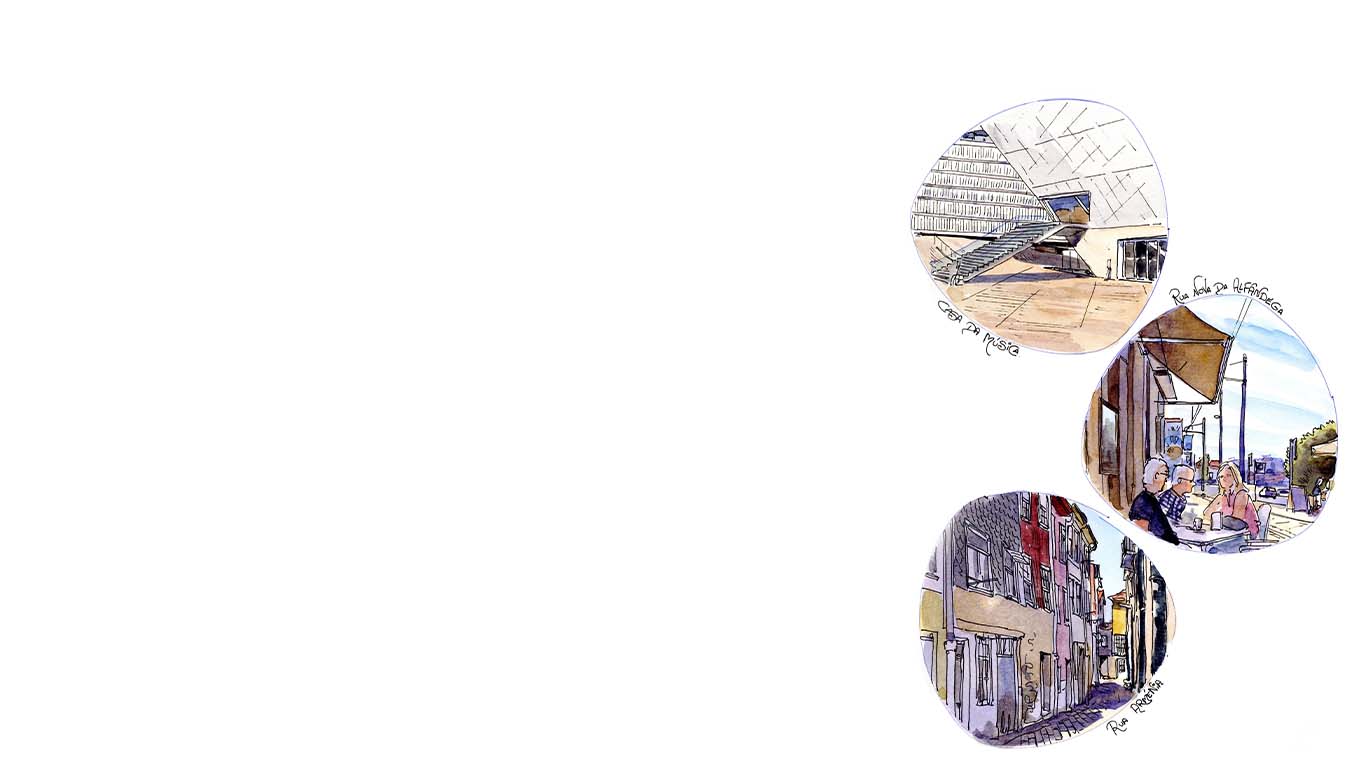 Inspired by
Porto & North II
A riverside city dressed in Rabelo boats, bridges and wineries, which combines contemporary details with an enormous historical and picturesque richness.
Artists
In addition to the historical and cultural backdrop, the warm and friendly people make us feel at home right away. The Douro River and the heritage on both banks, with their bridges and monuments, tiles, flowery balconies and market streets, are unmissable. The historic center of Porto and the Vila Nova de Gaia waterfront, where the Porto wine cellars are located, are classified as World Heritage.
The first Porto tour took place at the beginning of September. The creative team passed through places such as:
Porto Cathedral;
Serralves Foundation;
Crystal Palace Gardens;
Port wine cellars;
Casa da Música concert hall;
Serra do Pilar;
Historic center of Porto;
Foz do Douro.
The creative team on the first Porto tour was comprised of three talented artists:
English sketcher Ian Fennely;
Portuguese sketcher Paulo Mendes;
Portuguese writer Dulce Maria Cardoso.
Sometimes I lose my bearings but I never lose Porto.