Over the centuries many different peoples have occupied the land that is now Portugal, generating a melting pot of cultures and ways of living. 
Mário Linhares believes that this long history is at the root of the Portuguese friendliness, and doing justice to this heritage he welcomed the Italian Benedetta with open arms and was the guide and host of this trip to the North of Portugal.
When it comes to Portuguese hospitality, Mario adds:
"(…) We're like this historically. It's not a choice, but an instinct. We don't know how to accept difference any other way than as part of ourselves. Benedetta Dossi has come from Italy and brings her own cultural heritage, but it doesn't matter, because ours has the capacity and the leeway to make her feel at home!"
Mario believes that, in a time in which everyone seems to want to visit our country, the Portuguese have a special excuse to reconnect with their own cities. It seems to be easier to rediscover our own country, because it is represented from the outside, in a foreigner's very special point of view.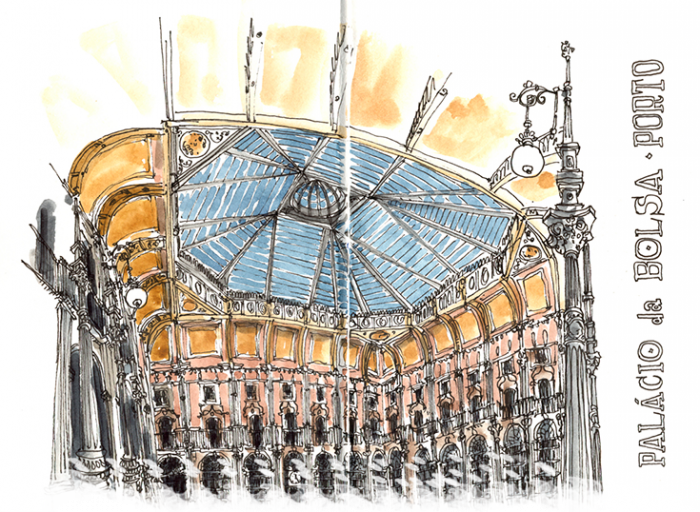 Mário Linhares is a Portuguese designer, but observational drawing is what guides all of his activity. He teaches workshops, classes, and organises retreats and casual get-togethers.