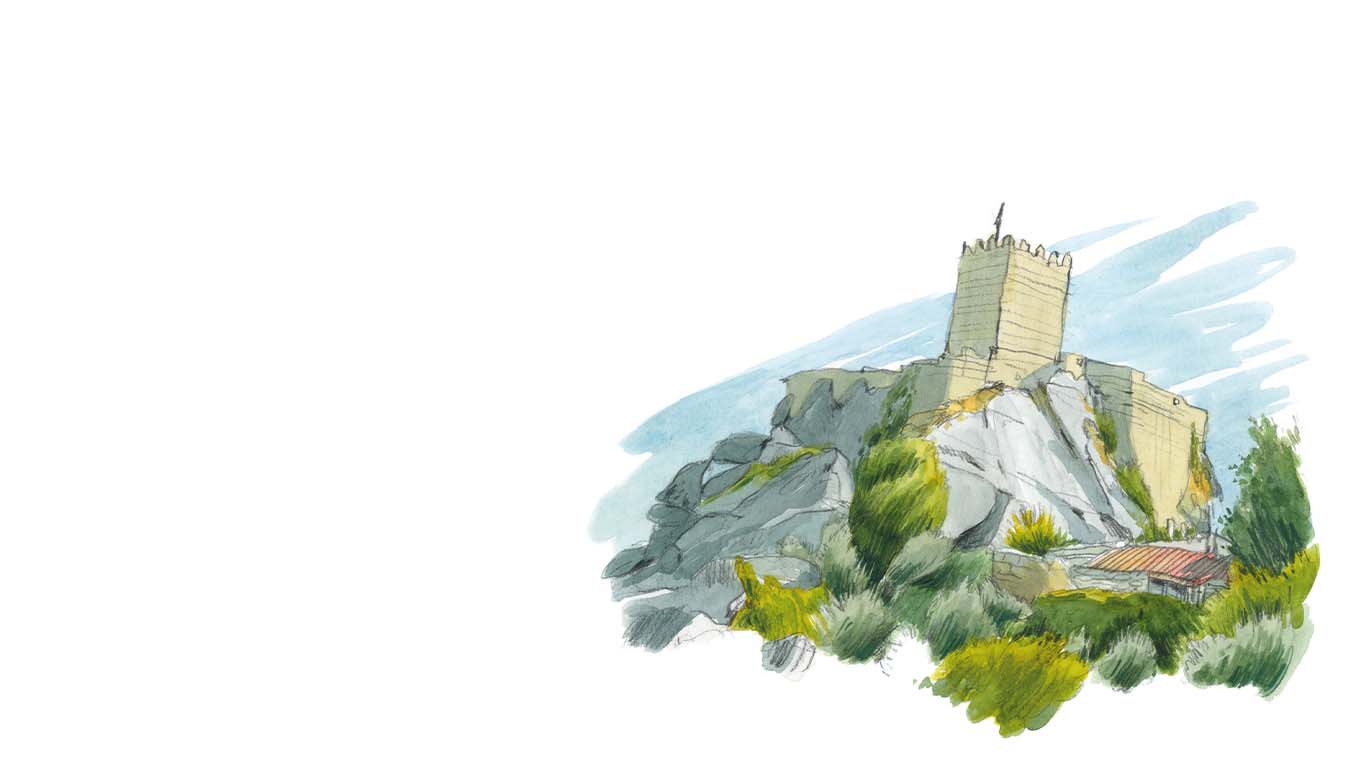 Inspired by
Center of Portugal I
Visit the typical schist and granite villages, surrounded by imposing mountains, natural reserves or historic centers in the most rustic areas.
Artists
Inland in the Center of Portugal, you find mountain ranges and traditional villages with cultural heritage stretching back hundreds of years.
On this tour, the creative team explores the best-guarded corners of the region.
The third Sketch Tour Reload Portugal journey took place in Center of Portugal's interior.
The creative team passed through places such as:
Vila Nova de Foz Coa
Castelo Rodrigo historic village
Faia Brava nature reserve
the historic villages of Almeida, Castelo Mendo, Belmonte and Sortelha
Covilhã
From the outset, the objective of the Sketch Tour Reload project has been to combine the talent of an international sketcher, a Portuguese sketcher, and a Portuguese author.
The creative team on our Center of Portugal tour was comprised of three talented artists:
Catalan sketcher Santi Salles;
Portuguese sketcher Alexandra Belo;
Portuguese author Gonçalo Cadilhe.
A journey through inland Beira turns out to be a window onto eternity.