The Urban Sketchers travels in Portugal would not be complete without a trip to Lisbon. This time around they are represented by Lis Watkins from Britain and by the host José Louro.
They visited the city's most important sites, such as the historic neighbourhoods of Baixa, Bairro Alto and Belém, and Parque das Nações, a recently revamped area of the city. In an experience which is definitely different from the usual urban scenery, they took up the challenge to draw during the NOS Alive music festival, in Algés, one of the most important music festivals in Portugal.
Although José Louro was initially worried about meeting certain expectations Lis Watkins might have had of Lisbon, the feeling of surprise while discovering the city was mutual as it is always possible to take a fresh look at where we live.
Every time he draws he feels like a foreigner in his own homeland.
So, sometimes José got swept off his feet in some of the places they visited together.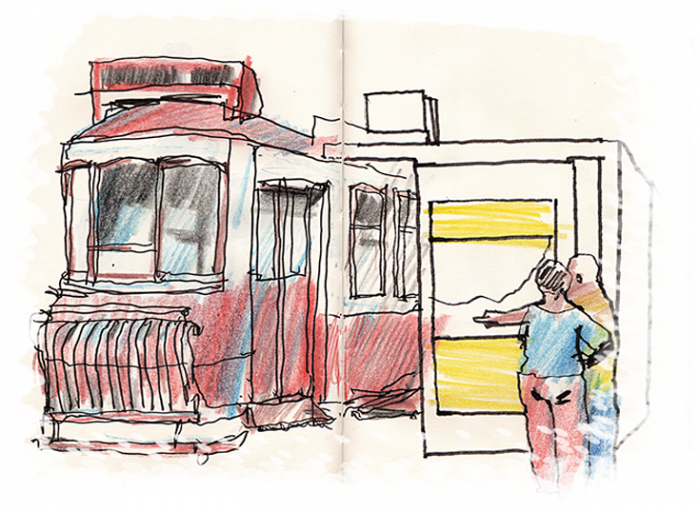 José Louro works as a teacher and trainer. He is involved in exhibitions, conferences, workshops and meetings covering graphic journals.