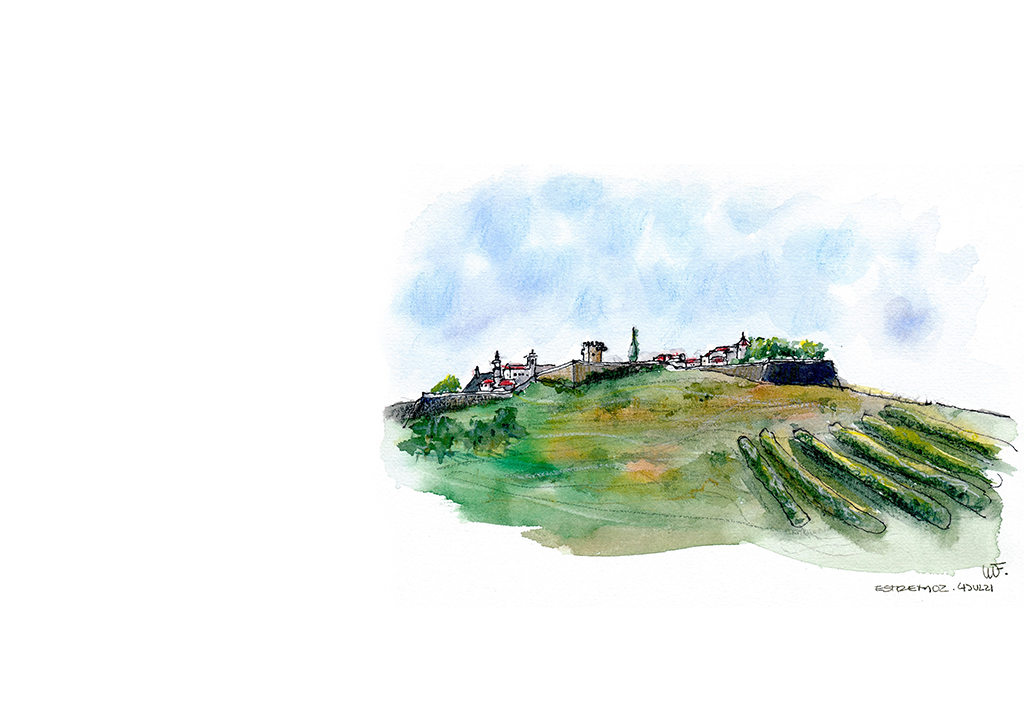 Inspired by
Alentejo II
Enchantment and adventure in each region explored by you, a true journey into the past through the inland Alentejo. A slowly and necessary rhythm to embrace.
Artists
The sweeping landscape is interspersed with cork oaks and olive trees that have stood the test of time. Here and there walled fields emerge, one-storey white houses crown the heights, castles evoke battles and conquests, and the patios and gardens show Arabic influences that have shaped both people and nature.
The Sketch Tour Reload Portugal, focused on inland Alentejo, took place in June and involved a 5-day trip. The creative team passed through places such as:
Escaroupim
Alter Stud Farm
Marvão
Castelo de Vide
Graça Fort, Elvas
Estremoz
Vila Viçosa
Monsaraz
Each journey made as part of the Sketch Tour Reload works the same way: to bring together the experiences and different perspectives of a foreign sketcher and a Portuguese sketcher, and the literary talent of a Portuguese writer. The creative team on the inland Alentejo tour was comprised of three talented artists:
French sketcher Lapin;
Portuguese sketcher Celeste Vaz Ferreira;
Portuguese writer José Luís Peixoto.
Perhaps for those birds a return to the Tagus is also a beginning; they start something there.