Fernanda Lamelas was the host sketcher that accompanied the three sketchers from Brazil, Poland and Hong Kong.
Fernanda was a little worried about how she would act, how she would host sketchers from other countries, from other religions, and explain to them what Fátima was all about.
She admitted she had done her homework, did some learning and told them about some historical aspects and what she felt every time she went to Fátima. What actually made her go there.
Together they attended the celebrations of the Centenary of the Apparitions of Our Lady of Fátima to the three little shepherds. They discovered Fátima, drew what they saw and witnessed the powerful faith and devotion that brings so many pilgrims to Fátima every year.
Fernanda believes sketching in a group was an excellent way of getting to know the place and its history better, while also feeling the warm Portuguese hospitality shown to people from around the world.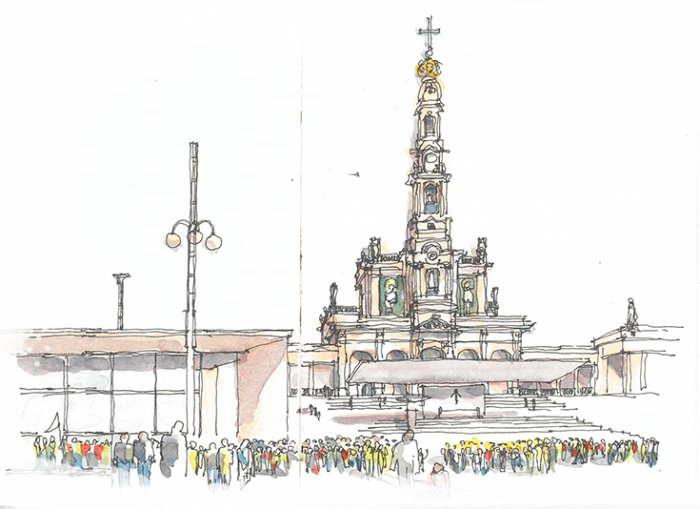 Fernanda Lamelas loves drawing and aesthetics. As an Urban Sketcher, her inspiration is the world. She currently heads an atelier, with a portfolio covering several project areas, such interior design and jewellery.