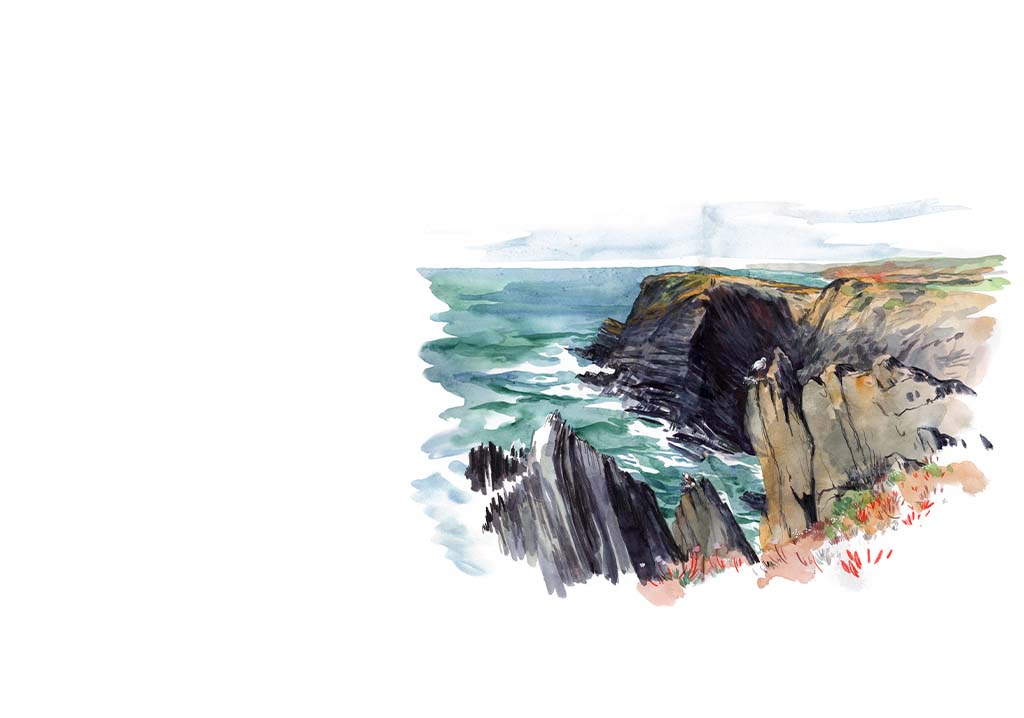 Inspired by
Alentejo I
A flat and immense landscape that unfolds along the coastal zone, from which it is often separated by a few kilometers. The Alentejo coast bends to its own discovery.
Artists
The Alentejo's richness can be seen in the diversity of the landscapes before us.
On this journey, we explore the Alentejo coast. The ocean stays with us as we pass steep cliffs, nearly-deserted beaches, and the occasional gift of seemingly endless fields of wild flowers. A rough, unexplored beauty in all its splendour.
The second Sketch Tour Reload Portugal took place on the Alentejo Coast.
The creative team passed through places such as:
Santa Susana Village
Carrasqueira Stilt Dock
Dolphin-watching at Troia
Roman Ruins at Troia
Lousal Mine
Porto Covo and Praia do Salto beach
Pessegueiro Island
Vila Nova de Milfontes
Cabo Sardão
Zambujeira do Mar
Each journey made as part of the Sketch Tour Reload works the same way: to bring together the experiences and different perspectives of a foreign sketcher and a Portuguese sketcher, and the literary talent of a Portuguese writer.
The creative team on our Alentejo tour was comprised of three talented artists:
Belgium sketcher Marielle Durand;
Portuguese sketcher Nuno Branco;
Portuguese author Rui Cardoso Martins.
The birds are singing in the orange trees, the storks are clattering in the bell-tower, the men gossip on the terrace at Coelho café.