The islands of Madeira and Porto Santo are a haven of natural beauty. The exotic colours of the flowers stand out amidst the blue sea and the emerald green vegetation. Two-thirds of this archipelago are a protected area.
Ea Ejersbo had only a vague idea of the history and geography of Portugal. She had been to Lisbon, and remembered it as an old, beautiful city, with plenty of interesting features, good weather and friendly people. Her idea of Madeira was of an Atlantic island, with green mountains and a subtropical climate, where a well-known fortified wine is made.
The visit to Madeira became a source of visual inspiration and a very pleasant journey of flavours. In her words:
"The island has a fascinating and unique 'personality' at the intersection of landscape, flora, ocean, history and local culture."
Impressed by the lush, green vegetation she become interested in aspects of local life and in traditional means of subsistence that are still linked to farming and fishing. Since the road network is good, it was possible to visit the island's main points of interest in a few days and still have time to enjoy the lively atmosphere of Funchal, which is not surprising, considering the time of year, which was December.
It was an opportunity to watch the wonderful firework display on New Year's Eve. At the end, she wanted to return and get more involved in the local experience.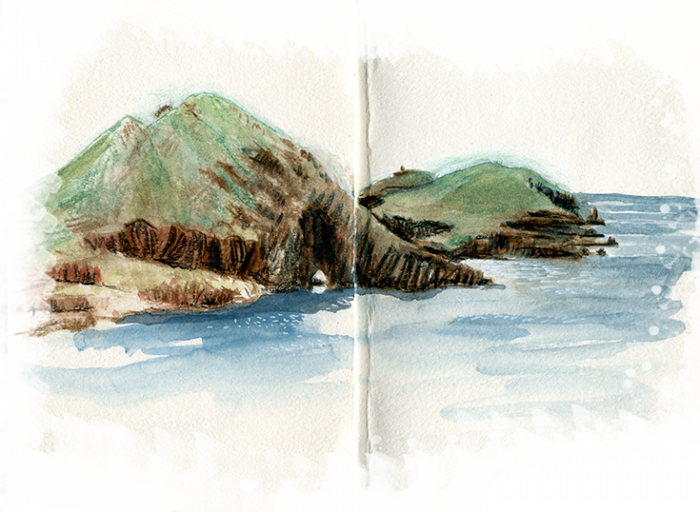 Ea Ejersbo lives in Denmark. She's an artist, instructor, trained printmaker and poet. Her art is primarily based around sketchbooks, and she draws almost exclusively from observation. She does a lot of people-sketching everywhere she goes.