To draw Portugal with three other sketchers. To draw over one million Catholics in a small town, during the Pope's visit.
This was the invitation that Rob Sketcherman accepted with enthusiasm, taking the opportunity to find out a bit more about the country that he had heard good things about and very much wanted to visit one day.
He was impressed by the spirit of unity that he felt in Fátima, watching the crowd gathering with a single purpose in mind. He let himself be touched by the unique sentiment and the faith that was felt in the Sanctuary and, though not a Catholic, he felt the same fervour of the faithful during the ceremonies, which he followed with great interest.
When Rob was back home, he wrote telling us:
"It was four days of happiness, sketching with a wonderful team, immersed in the surrounding adoration and wonder, an experience that I will forever warmly remember."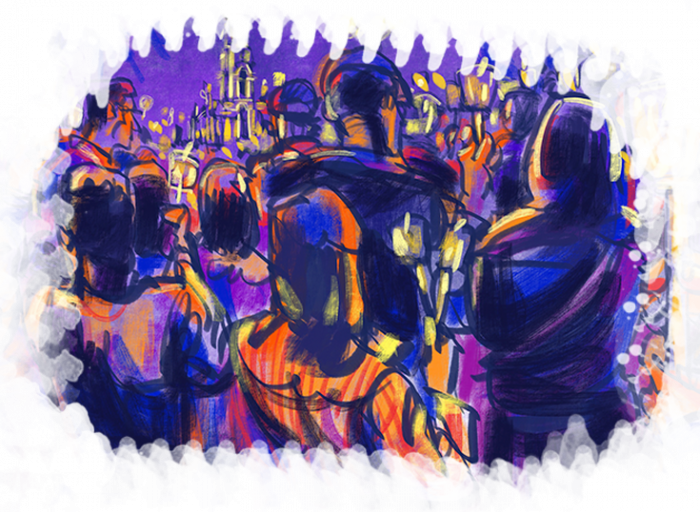 Rob Sketcherman is from Hong Kong. He set up his own creative design and illustration company about 20 years ago. He was invited by Apple HK to use an iPad to draw a series of events for various organisations.