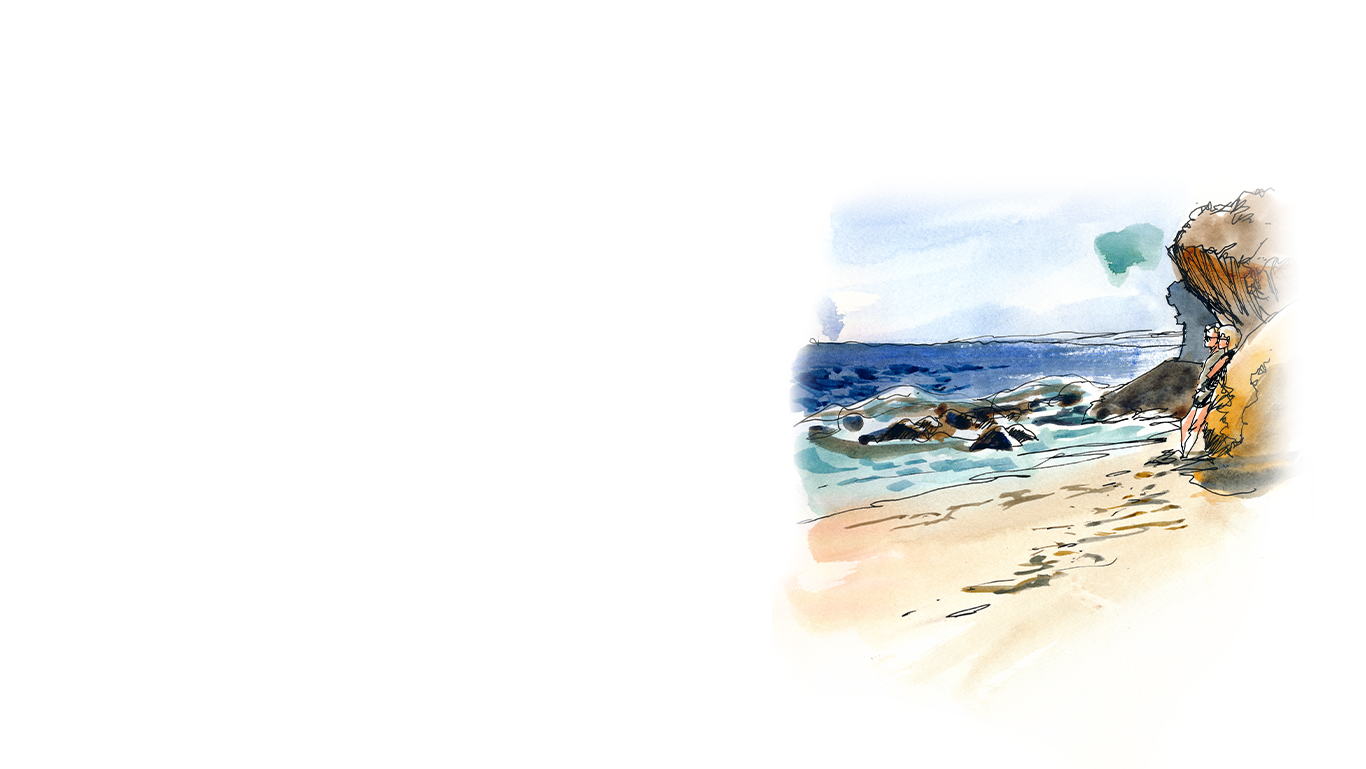 Inspired by
Algarve
Well-known as a popular holiday destination in Portugal, the Algarve generously reveals itself to those who explore with a curious gaze.
Artists
The sea, the unique landscape, nature in its purest state, culture and tradition, the welcoming spirit of the locals all come together to provide a diversity of unique experiences.
The fourth Sketch Tour Reload Portugal tour took place in the Algarve during the month of June. The creative team passed through places such as:
Carvoeiro
Lagos
Silves old quarter and castle
Nossa Senhora da Rocha chapel
Albufeira old quarter
Olhão village and marketplace, and others.
The idea behind each journey made as part of the Sketch Tour Reload is the same: to bring together the experiences and different perspectives of a foreign sketcher and a Portuguese sketcher, and the literary talent of a Portuguese writer. Our creative team on this journey to the Algarve comprised three artists:
Italian sketcher Simonetta Capecchi;
Portuguese sketcher Pedro Loureiro;
Portuguese writer Matilde Campilho.
"It's a cape. At the top, there is a white building that provokes discussion as to its use to this day: castle, fortress, church, everything."