Alexandra Baptista joined the Urban Sketchers four years ago. Since then she has kept the impressions and feelings about her surroundings in her notebooks. This has transformed her view of what she sees.
Alexandra Baptista accompanied Jenny Adam along the Sketch Tour in the Azores and together they sketched the delights of the Terceira, São Miguel and Pico Islands. The natural beauty, the most remarkable landmarks and the hospitality of the people are clear to see in the drawings of these two sketchers.
When invited to draw full-time and keep Jenny Adam company, sharing the place where she lives, she rediscovered the Azores and found other details in the landscape, in the gastronomy and in the "kindness and human warmth" of the local people.
After the project, she wrote a letter to the team saying:
"We were in São Miguel, Terceira and Pico on a really intense and varied trip. Each island has its own 'colours' and idiosyncrasies and I enjoyed revisiting everything. But the stay in Angra, on Terceira, stands out for me. Although brief, it was really striking for the cultural richness, and especially for the interaction with the people that revealed the true essence of the Urban Sketchers."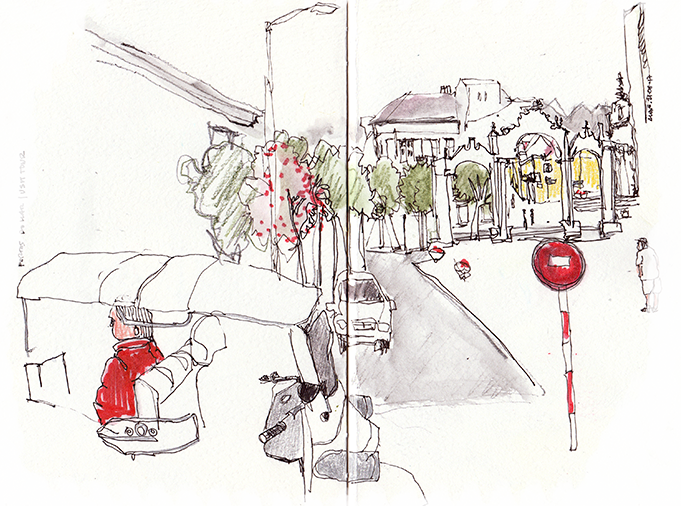 Alexandra Baptista was born in Mainland Portugal but fell in love with the Azores in her 20s and has been living there ever since. Having a degree in Fine Arts, for her drawing is an inspired and reflective way of sharing, free of constraints, a way of stimulating idiosyncrasies.