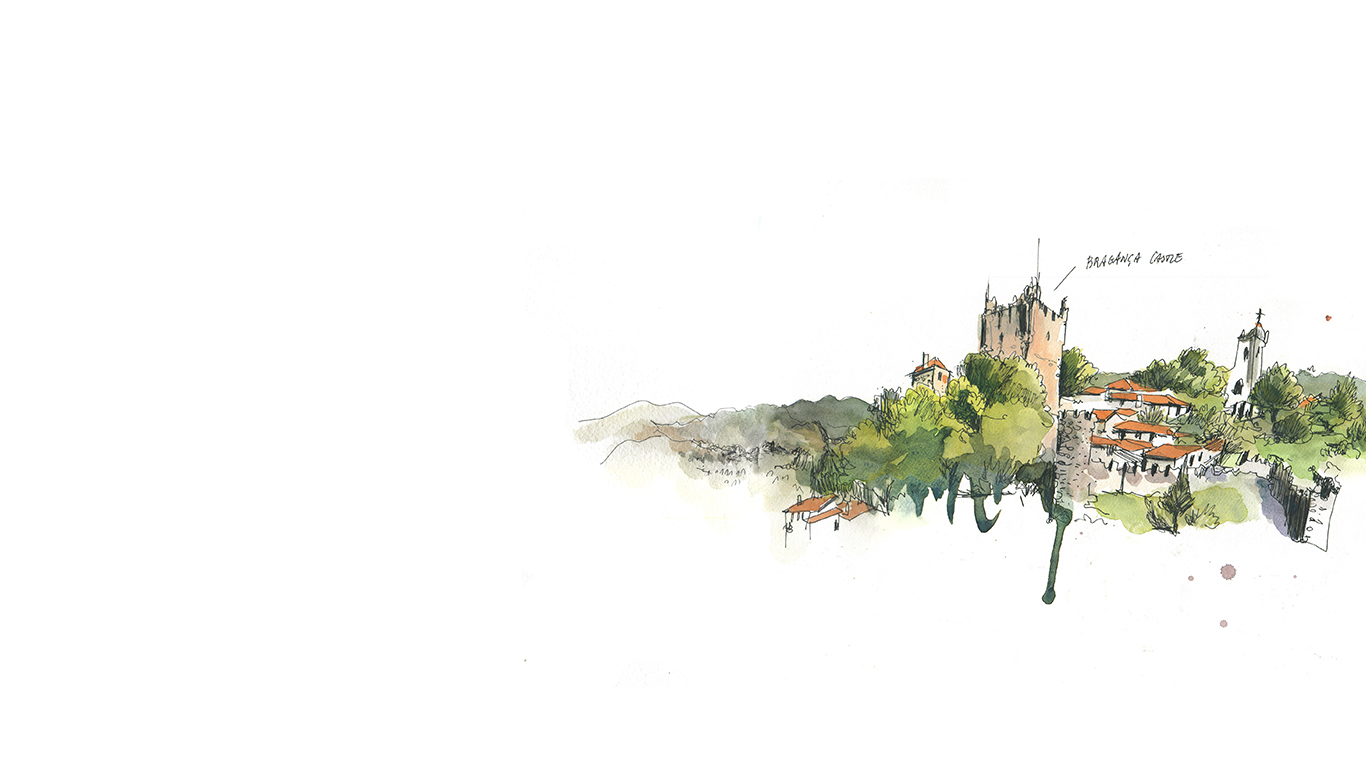 Inspired by
Porto & North I
Viewpoints, mountains and trails that cut through the landscape and invite you to discover the natural and historical treasures at the north of the map.
Artists
In this region of mountains and natural parks, heritage is enshrined in castles, sanctuaries, and churches. Next to rural hermitages we find Northern Portugal baroque shaped in granite and gilded woodwork. In this region we find genuine people who enjoy playing host and sharing their table and traditions. In Porto and North we live with natural joy and gratitude for everything we have and who we are.
This second trip to Porto and North marks the end of the Sketch Tour Portugal Reload project. The creative team passed through places such as:
Viana do Castelo;
Ponte de Lima;
The village of Soajo;
Braga;
Guimarães,
Montesinho Natural Park;
Bragança;
among other unforgettable locations.
The creative team on our first Porto tour was comprised of three talented artists:
American sketcher Rita Sabler;
Portuguese sketcher Marco António Costa;
Portuguese writer Jacinto Lucas Pires.
The sound of the river, the water running and falling, has a mellow quality that envelops everything. And on the bank a blue-hatted scarecrow keeps watch: a representative of everything not shown, everything unsaid. Here everything seems secret.