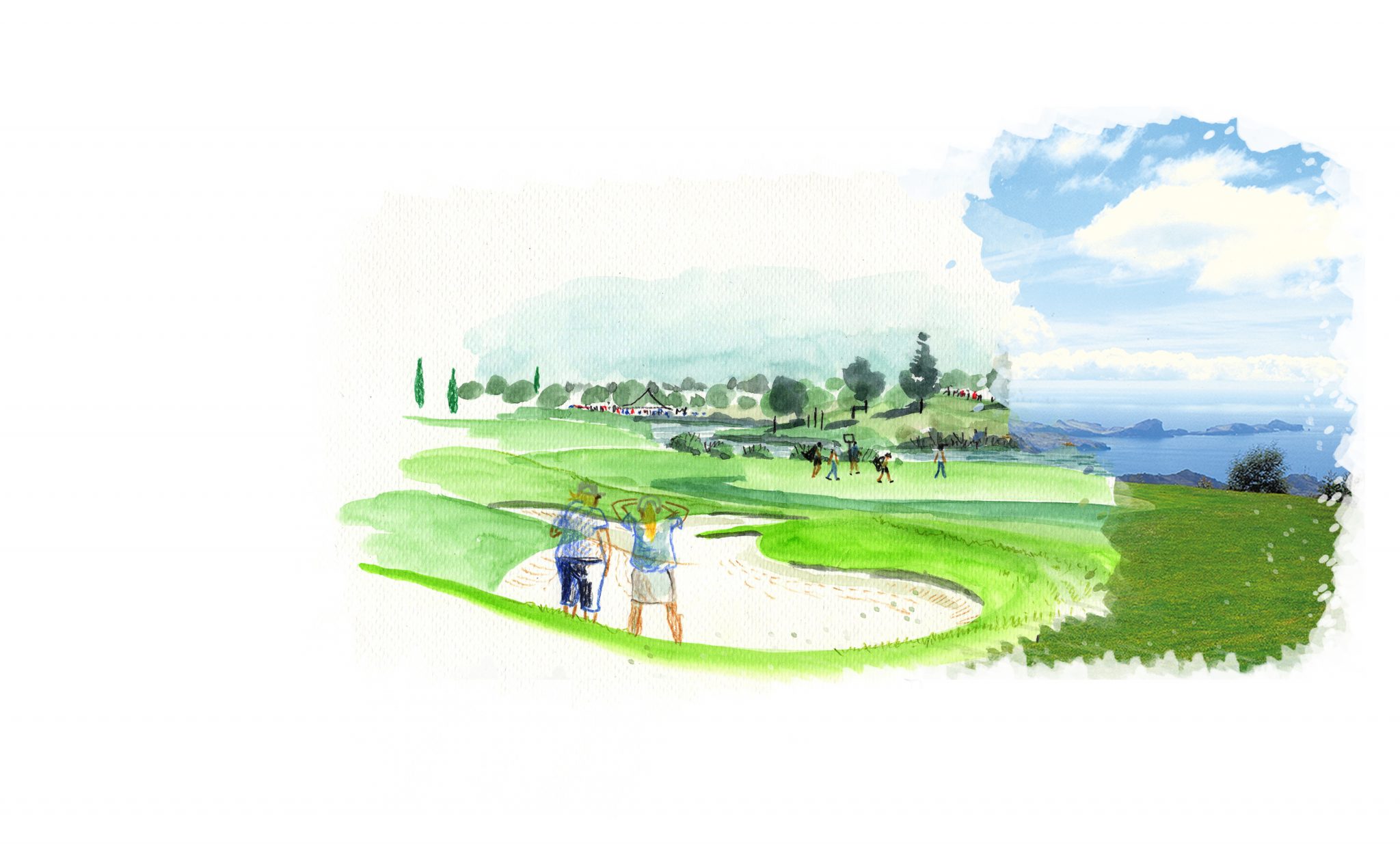 Inspired by
Portuguese Greens
Golfing can be such a relaxing activity. If you add to that the perfect setting, you'll get the perfect equation.
Artists
Portugal is a well-known destination for golf lovers. It has won several international awards as the best golf destination in the world and most people appreciate the fact that even in the winter the playing conditions are excellent.
These facts have justified a Sketch Tour Portugal trip for which Portuguese sketcher Luís Frasco was invited to be host to Swedish sketcher Ida Bellarian.
For Luís, this tour was an excellent opportunity to convey what Portugal has that is special, unique and genuine.
Enjoying presenting Portugal and welcoming a foreign sketcher was a combination that was perfectly in tune with the sketcher community's spirit of sharing and interest in getting to know other drawing techniques, and visiting new places.
The Golf Sketch Tour took the sketchers to Lisbon and Algarve, where one of the more important international events, the Portugal Masters, was held.
Nearby Lisbon, they visited Sintra and Cascais. While in the Algarve, they had time to visit some beaches near Lagos and Albufeira, and also to enjoy the Portuguese gastronomy.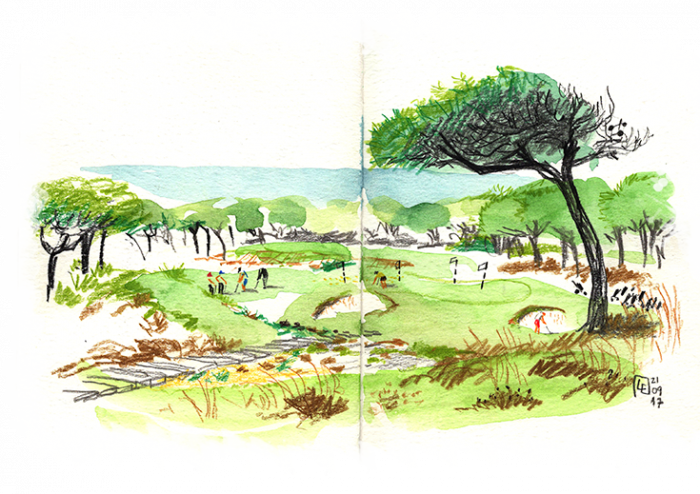 Luís Frasco, Portuguese, started drawing when he was a child. At some point in life, he exchanged cartoons for architecture and went on to have a brilliant career. 30 years on, life caught up with him and he returned to the pleasure of drawing and urban sketching.