The hinterland of Portugal boasts granite and schist mountains and villages. On the coast, fishing villages and big-wave beaches set the pace of the day. And everywhere you look, centuries-old heritage proudly displays the history of the region.
Living very close to the border, in Huelva, Inma had already been to Portugal several times before. As a child she often went with her family to Vila Real de Santo António.
Later on she spent an unforgettable holiday with a friend in Lisbon and, more recently, travelled the country from north to south, where she was thrilled by the surprising discoveries in the inland part of the country.
She had fond memories of many moments of the Sketch Tour in the Center of Portugal.
The light and the colour of the market of Caldas da Rainha, birthplace of her friend and host Nelson, the charm of Óbidos, the sound of the sea and the weight of history in Peniche, the cafés, the fabulous Convent of Christ and Mosteiro de Alcobaça.
It was a real pleasure to visit and sketch the Centro de Portugal.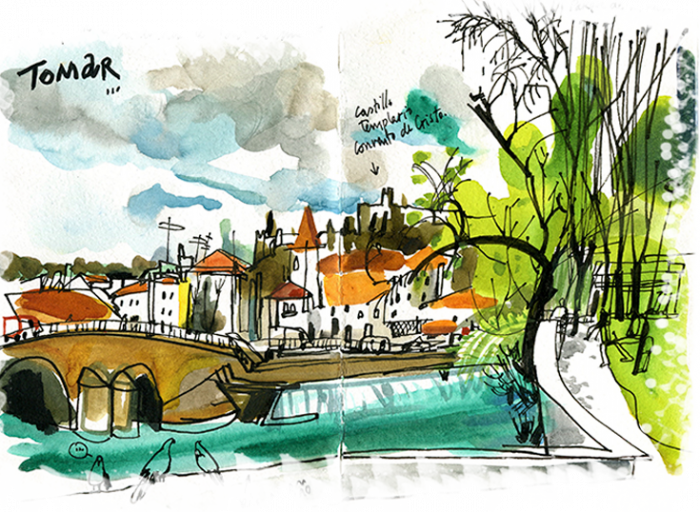 Inma Serrano is Spanish and teaches Visual Arts to high school students. For the past 15 years, she has also taught Creative Drawing, Photography and Painting. Inma needs drawing to understand her life and to be happy.