Benedetta imagined Portugal as a country facing out to sea, with a historical legacy imprinted on the stones and faces of the people.
She was expecting small towns, decorated with tiles, tall, narrow houses, with lots of people and tourists exploring the streets. She had seen some photos of Porto, the Ribeira district and its coloured houses, where the city seemed to vibrate with a joyful spirit. Above all, she felt like getting lost wandering the streets, listening to Portuguese being spoken and discovering the views over the river.
Porto was a pleasant surprise for Benedetta. In Castelo do Queijo she saw the sea as she had never known it before. An ocean that was wild, impetuous, full of energy from far away, as opposed to the sea she was used to in Italy: warm and calm.
Walking in Ribeira, on the banks of the Douro, and seeing the city with its bridges, hills, wine lodges and the Torre dos Clérigos in the distance set all of her senses in motion. Porto is perfect for people who love natural and artistic cities on a human scale.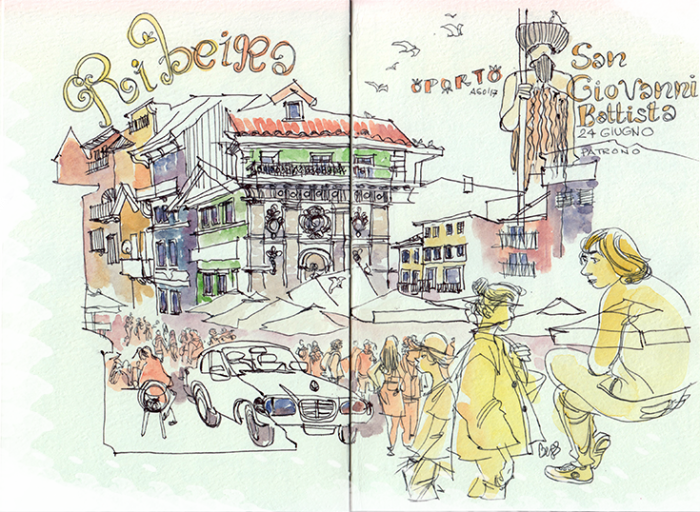 Benedetta Dossi is an Italian artist who loves to create and sketch travel diaries. In Asia and Europe, she has drawn many cities and natural places, describing her experiences through art, doing volunteer work and often repaying hospitality with her drawings.