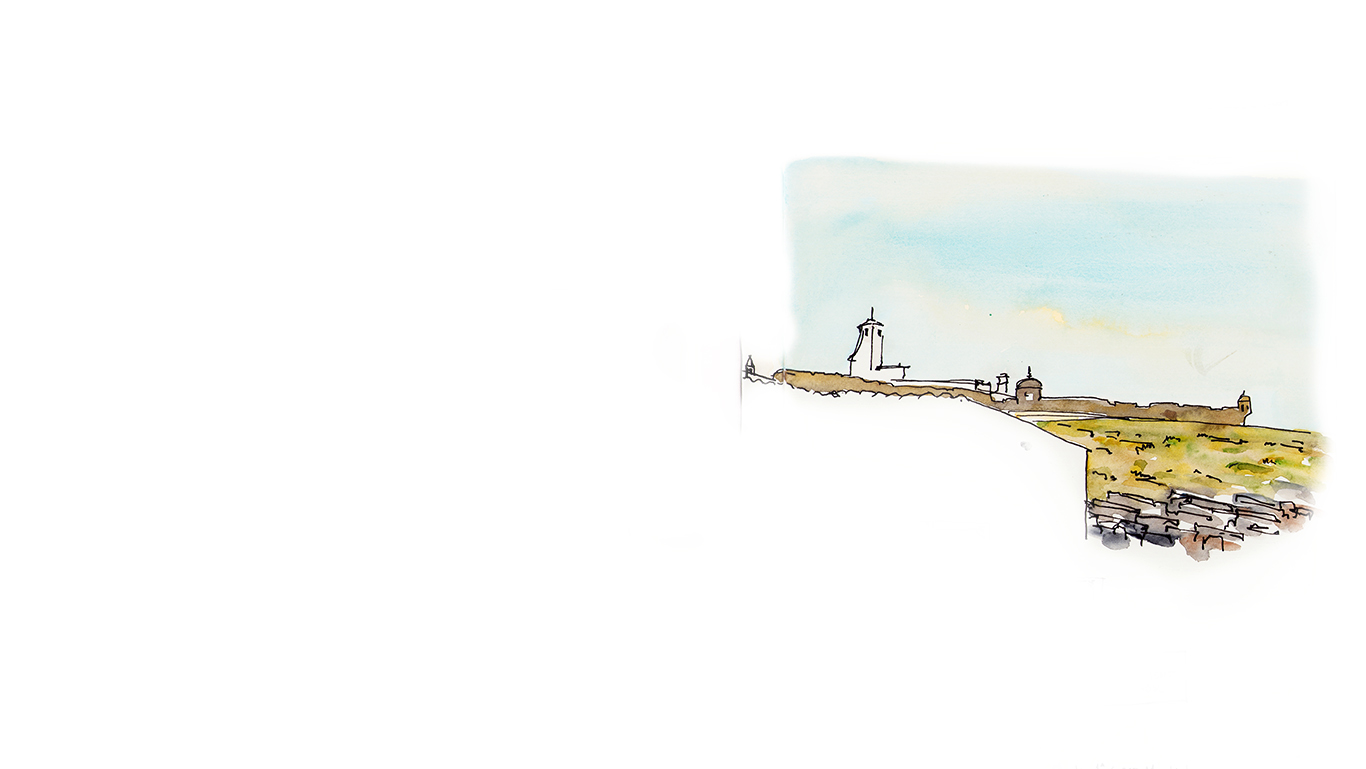 Inspired by
Center of Portugal II
Embrace the rhythm of the waves, the toil of fishing villages, fado and the houses by the sea.
Artists
From the largest waves in the world to historic villages, snow-capped mountains, riverside beaches, castles, and the famous local cherries. In a region so versatile and so inspired by history, we gather surprises at every step and memories that defy all description.
This was the second time the Sketch Tour Reload Portugal had Center of Portugal as its destination. The first time involved the region's hinterland; this time, the creative team explored locations closer to the coast and unmissable cities, visiting places such as:
Paimogo Beach;
Peniche and Baleal Beach;
Foz do Arelho and Óbidos Lagoon;
Nazaré;
Coimbra and its University;
Aveiro and Costa Nova,
among other locations.
Combining the experiences and perspectives of a foreign sketcher, a Portuguese sketcher and the literary talent of a Portuguese writer, this Sketch Tour Reload Portugal roamed around the entire country. The creative team was comprised of three talented artists:
Portuguese sketcher Margarida Freitas;
Swedish sketcher Nina Johansson;
Portuguese writer Afonso Cruz.
The young flamingos are white or greyish, while the older ones prefer to dress in pink.