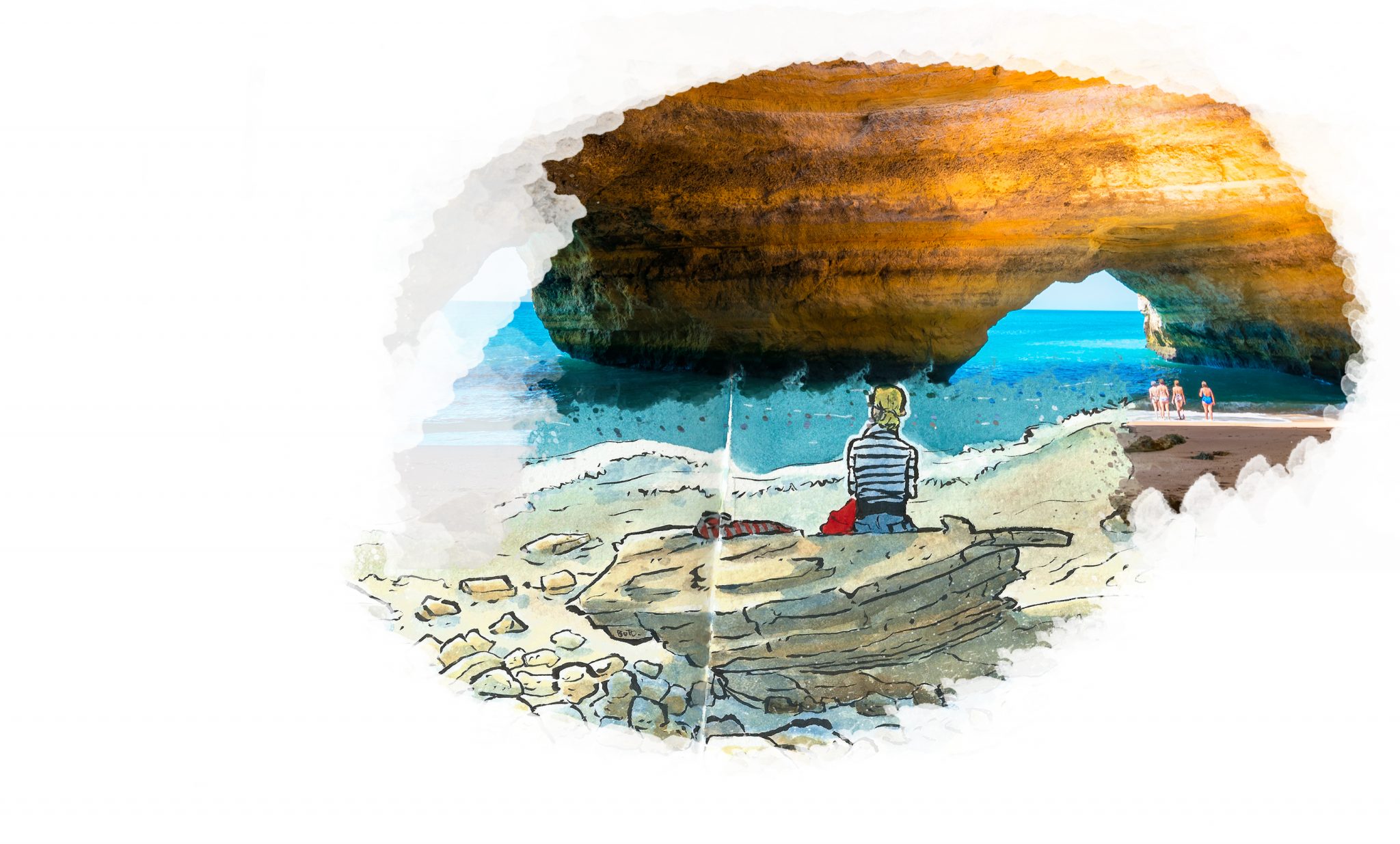 Inspired by
Algarve
The Algarve is the region where the climate is mild and sunny all year round. It is also home to many inspiring stories...
Artists
Sun and sea, nature and gastronomy were the inspiration of the Urban Sketchers Hélio Boto and Róisín Curé in the Algarve.
The trip took them across the Parque Natural da Ria Formosa, the historic centre of Faro, Vilamoura, Loulé, they visited the Termas de Monchique and in the end they strolled along the beaches of Aljezur to sketch and enjoy watching the surfers. The gastronomic specialities rounded off the Algarve experience in the best way possible.
Hélio was pleased to receive the invitation from Sketch Tour Portugal, because both the weather in the Algarve and the varied landscapes offer a great drawing or painting experience.
Visiting places he did not know, such as Ilha do Farol in Olhão and some beaches in Aljezur, he was discovering a new Algarve.
At the same time, he liked to share the places he already knew with Róisín, the Irish girl, telling her something about their history and showing a less touristy side of the region. It was a rediscovery through sketching.
He believes that this trip matches a thought: "People don't remember what you said, or what you did, but they do remember how you made them feel."
In the end, he was certain that Róisín wanted to come back to Portugal.
Hélio Boto was born in the Algarve and works as an architect. His drawings have appeared in several national and international exhibitions and publications.