In May 2017, Pope Francis visited Portugal to celebrate the 100th anniversary of the Apparitions of Fátima. Portugal's Shrine of Fátima welcomed pilgrims from all over the world for the event.
This was the pinnacle of a year-long celebration, along with the candlelight procession, which happens to be an incredibly beautiful sight.
Kasia Szybka had never been to Portugal and she had been looking forward to travelling here, imagining a country of flower-filled meadows, sunshine and long, quiet days and lots of nature.
Kasia was one of the guest sketchers in Fátima, where she found herself in the midst of a throng of people, to draw but also to pray and celebrate in communion the anniversary of the apparitions of Fátima, also worshiped in Poland, which is a catholic country, like Portugal.
Initial worry turned into hope and freedom and into enormous admiration for the faith of thousands of people who came together to pray, in silence, in an extremely moving moment.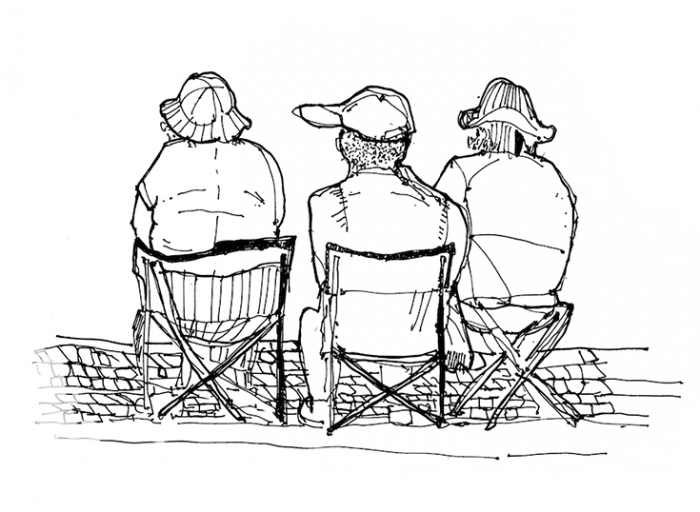 Kasia Szybka lives in Krakow, Poland, and works as a freelance architect and as an illustrator. In her free time, she likes to draw imaginary cities, exploring the principles of architecture and urban development.