Turismo de Portugal invited two sketchers who enjoy walking tours to draw attention to the Alentejo and Algarve trails.
Dutch sketcher Linda Toolsema was welcomed by Pedro Cabral, who is Portuguese, and together they discovered the footpath networks of the Rota Vicentina and Via Algarviana hiking/walking routes.
Linda believes Alentejo has everything that you might want in terms of hiking: the landscape, fields dotted with little wild flowers, small streams, peaceful scenery, beaches with impressive cliffs and, on some trails, an unbroken view over the sea.
They got to know restaurants that were unpretentious and simple, but where they were able to enjoy the tasty local cuisine.
Linda was particularly touched by the traditional side of Alentejo:
"We visited some very small, quiet, old villages. Sometimes it was a bit like going back in time, with the old houses, sometimes ruins, and narrow streets. It felt like you could see the history of the place. The same holds for the beautiful old castles and churches, and the remains of old waterwheels, pumps etc."
Linda went back home with plenty of good memories of the Portuguese.
She confessed she was charmed by the places she visited and by the friendliness and openness of the people.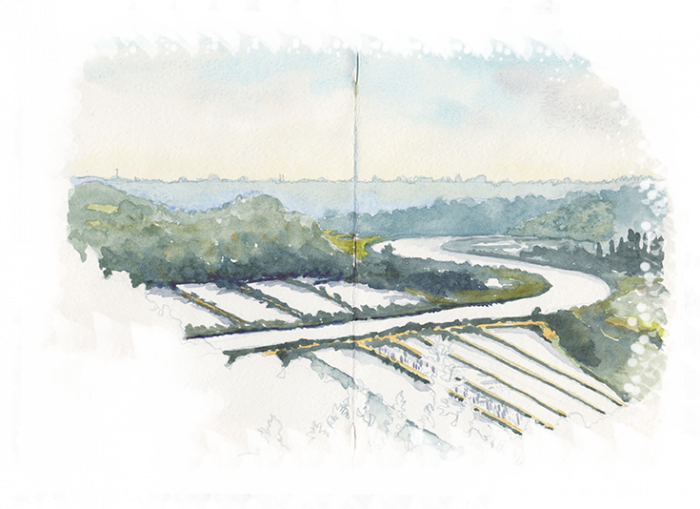 Linda Toolsema is an economist and sketchbook artist based in the Netherlands. She draws and paints in a wide range of media and styles, but almost exclusively in books.